Matt came to Brooklyn this weekend.
My room turned into a camp where we hung out. Millions of drinks and backpacks covering the floor of my room.
We got caught in the rain twice, dried our clothes with my little fan.
Watched movies and made supper and were lazy.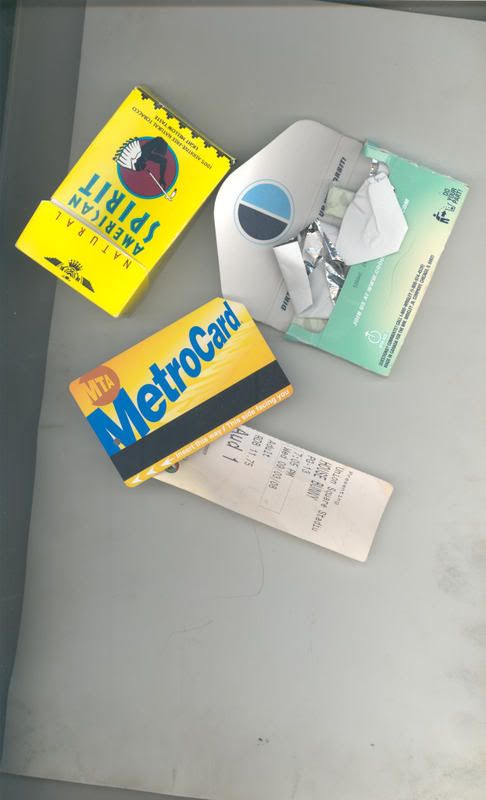 Today at school I scanned some items in my purse that currently sum up my life.
I know, it's sorta depressing, but colorful right? hahah.
Ticket to house bunny that I went to see with Lily in Manhattan, too many cigs, sweet mint gum, and being on subways hours every day to get from work -school-home-.
I'm tired and happy. Twenty finally felt good, now in about a month I turn 21.
i keep seeing cardinals everywhere.